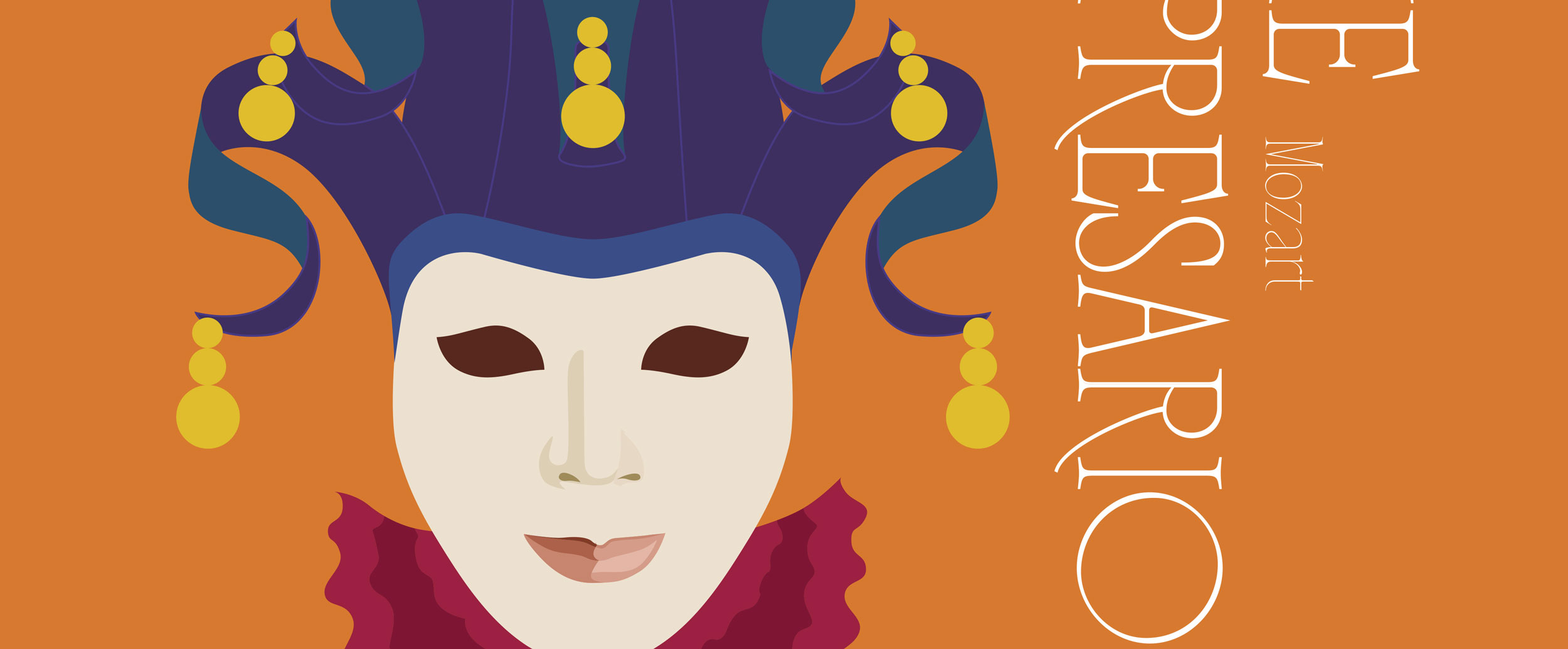 The main challenge of the poster was the fact that there were two distinct operas presented in one. Together with Heather Mathews, the Associate Program Director at SFCM, we solved this by finding the common thread between the two operas and creating a concept based on their connecting element.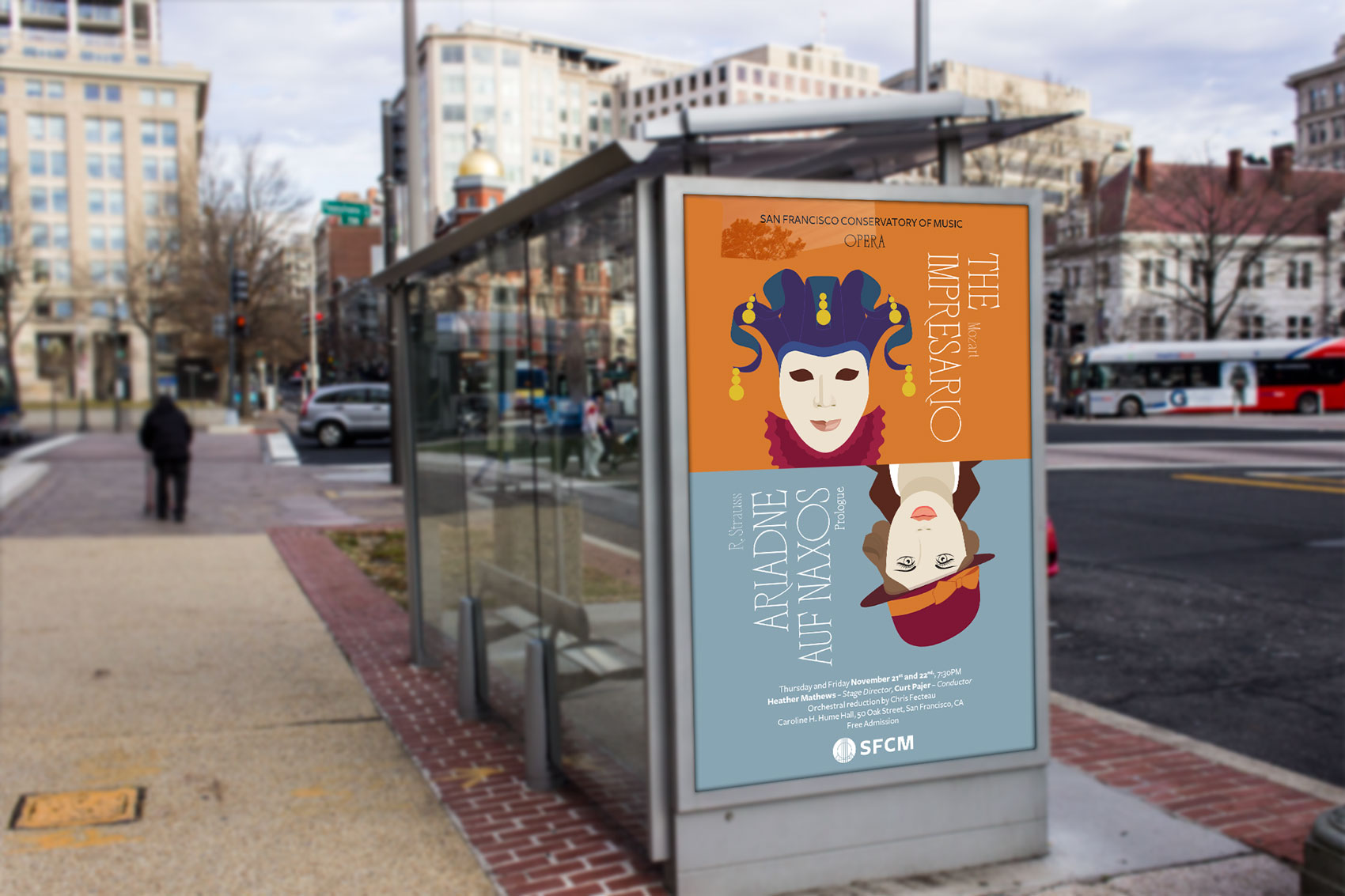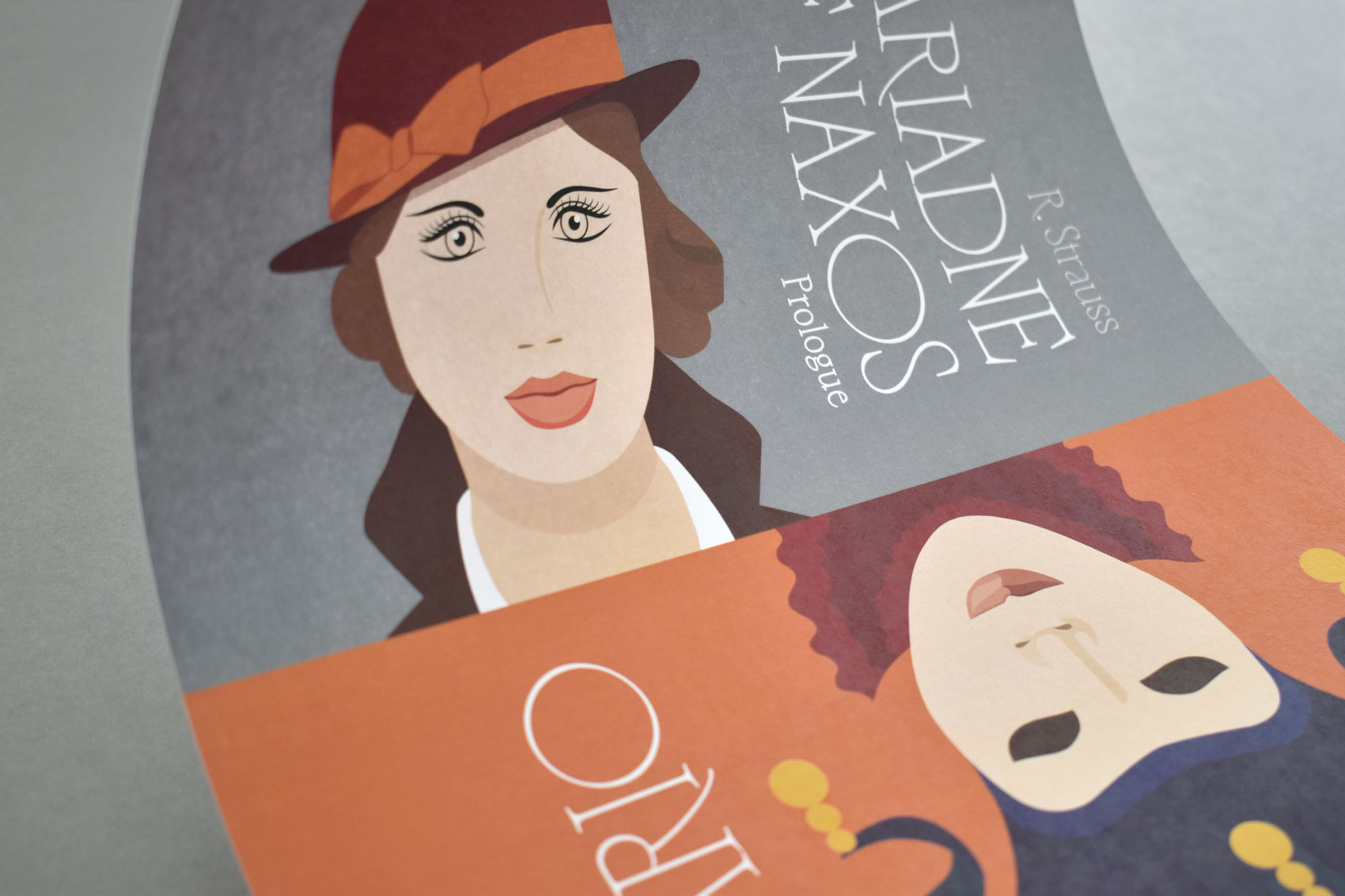 Ariadne auf Naxos has two parts, called the Prologue and the Opera. The first part shows the backstage circumstances leading up to the second part, which is in fact an opera within an opera.

The Impresario is a comic singspiel by Wolfgang Amadeus Mozart. Originally, it was written because of "the imperial command" of the Holy Roman Emperor Joseph II who had invited 80 guests to a private luncheon. It is regarded as "a parody on the vanity of singers", who argue over status and pay.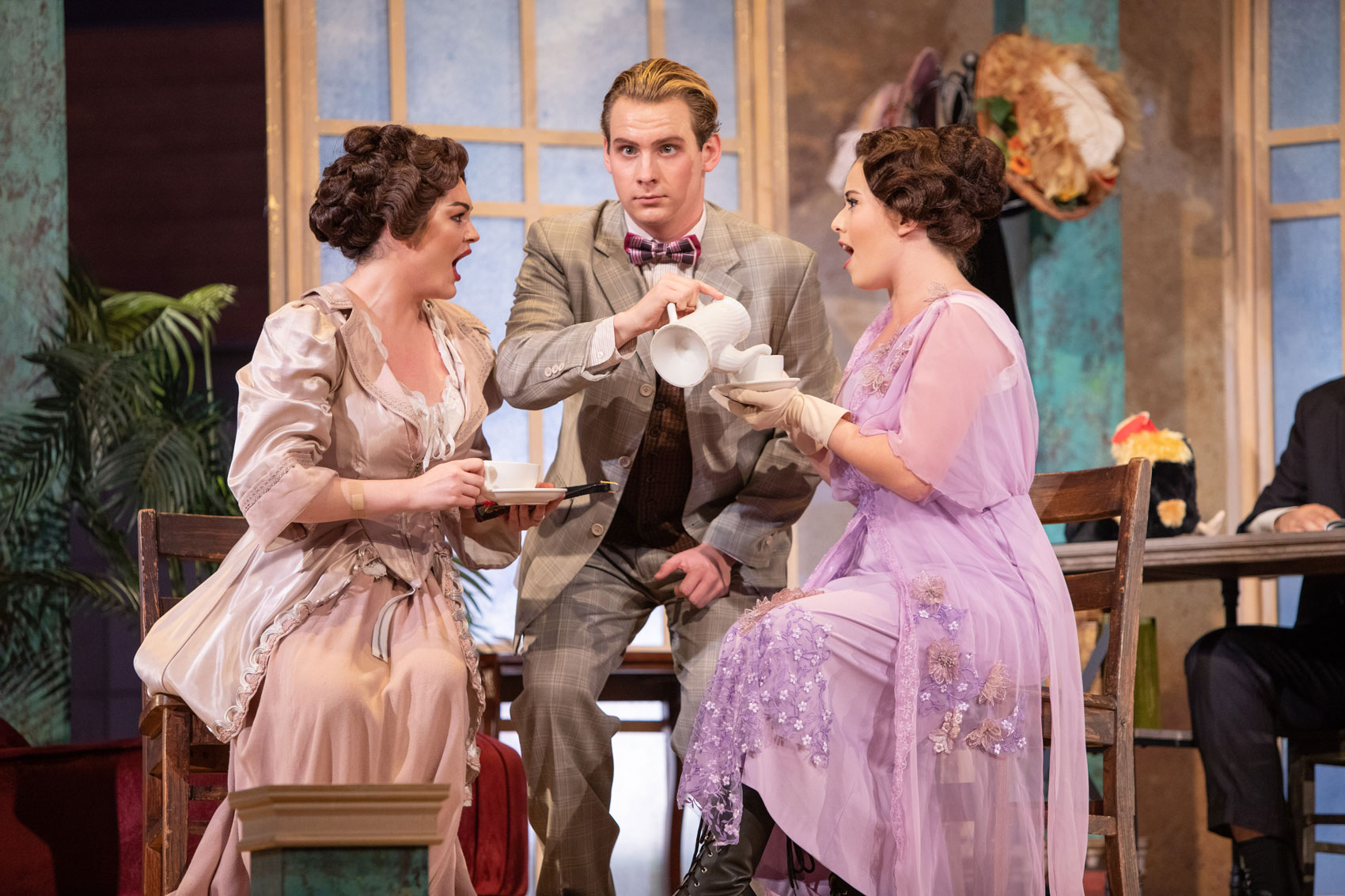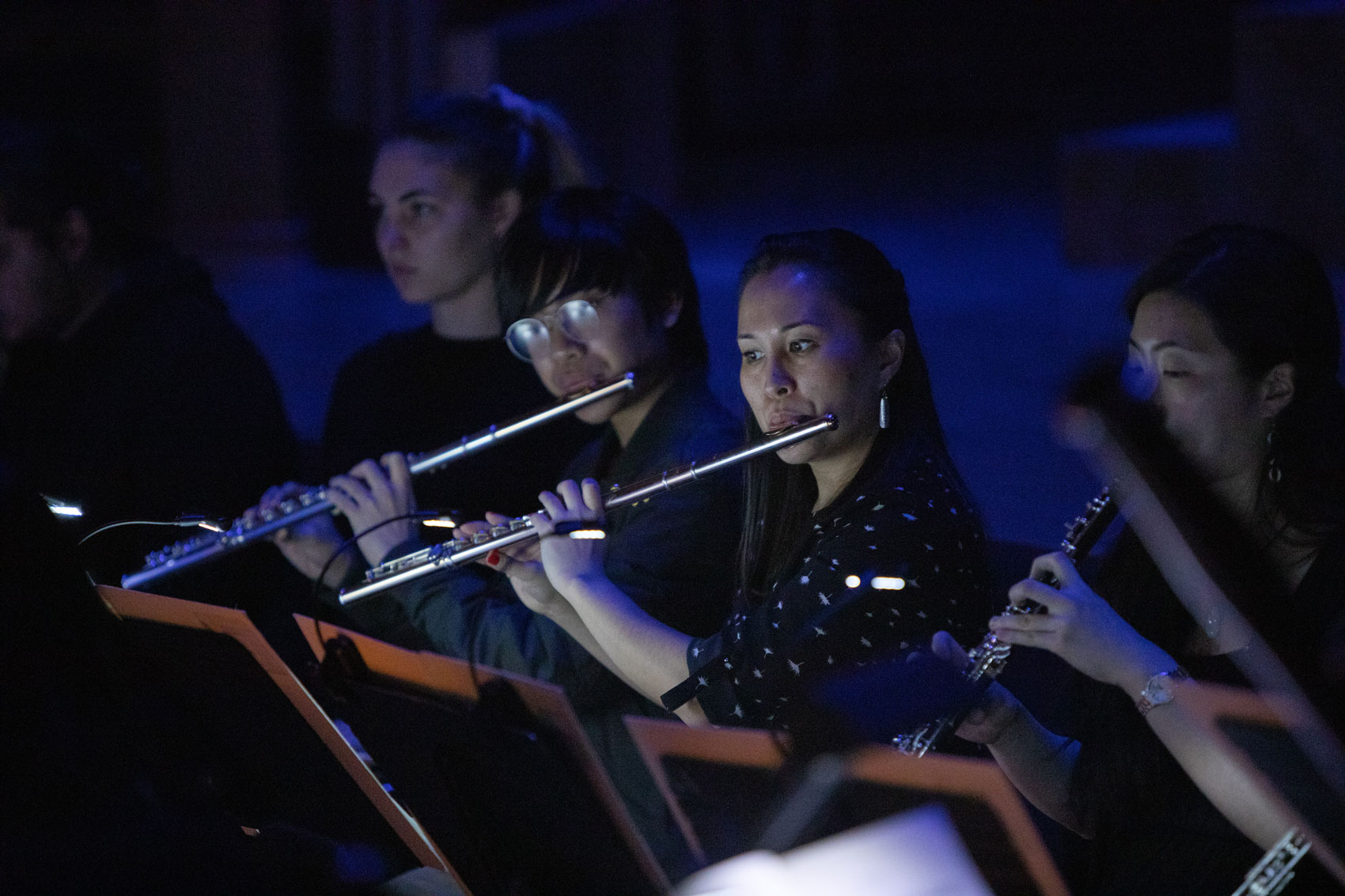 Women are the dominant and key element in both performances, who are navigating a delicate balance between chaos and clarity.

The costumes and stage are set in the 1910s, which influences the visual appearance of the poster. Fonts, colors, and fashion choices of the two illustrative women on the poster are deliberately created in a way to represent this decade.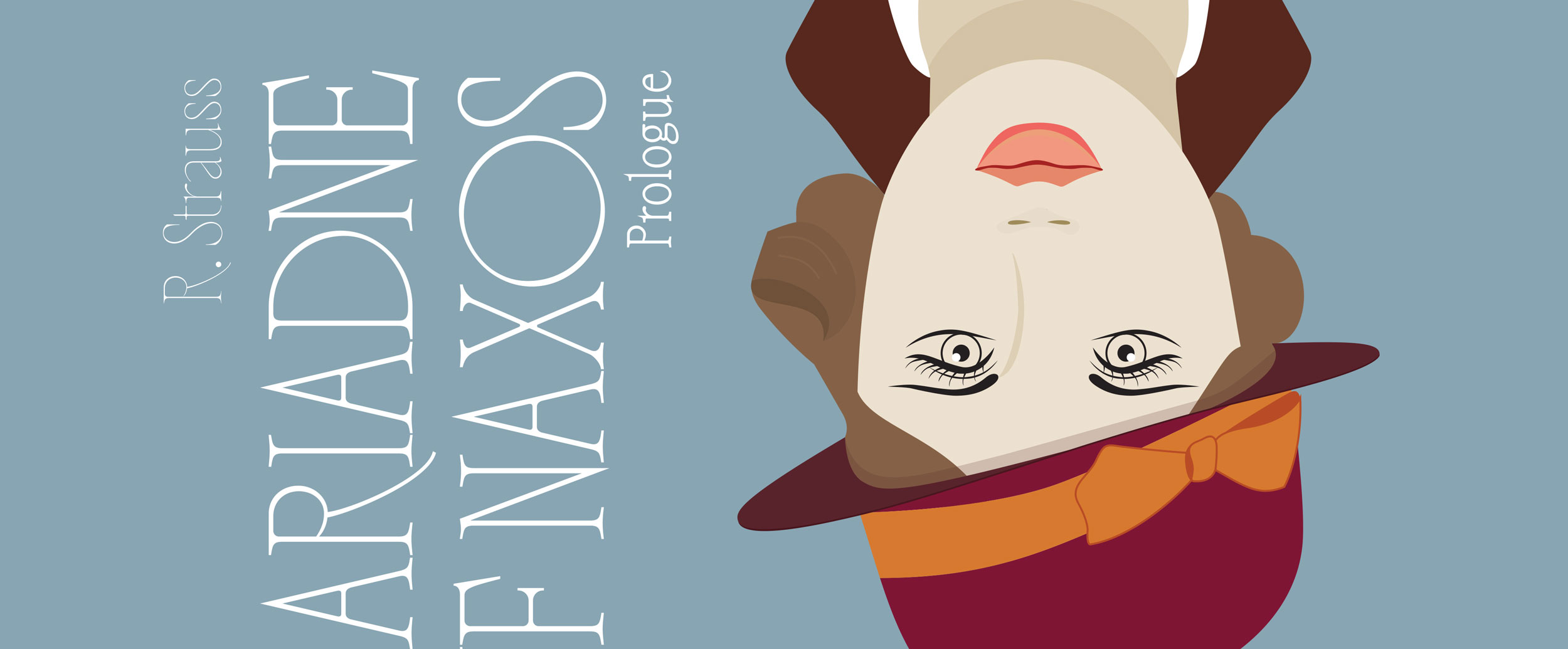 Founded in 1917, the San Francisco Conservatory of Music is a global destination for musical excellence, earning an international reputation for producing musicians of the highest caliber. Located in the heart of San Francisco, it offers its 400-plus students fully accredited degrees and professional diplomas in composition, instrumental and vocal performance.

Our collaboration started in 2019, and I have the pleasure to be working with various members of their creative teams developing a diversity of print materials.