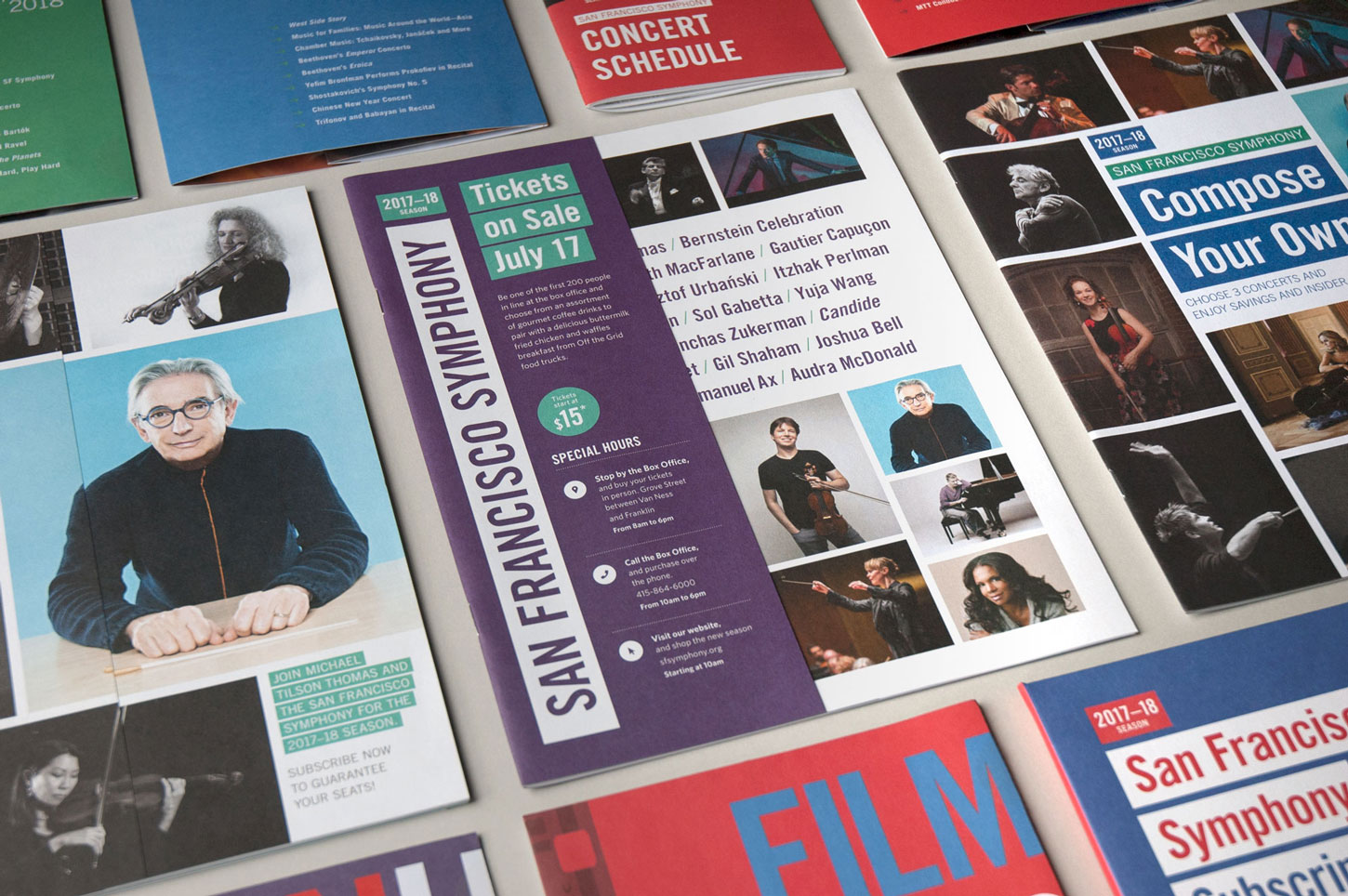 Musician Photoshoot
I organized and directed a photoshoot, in order to add a face to the Symphony and highlight the incredible musicians.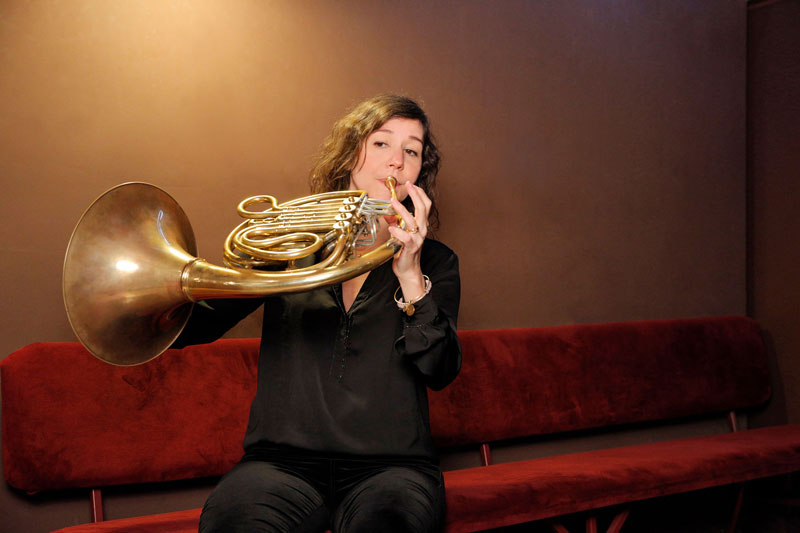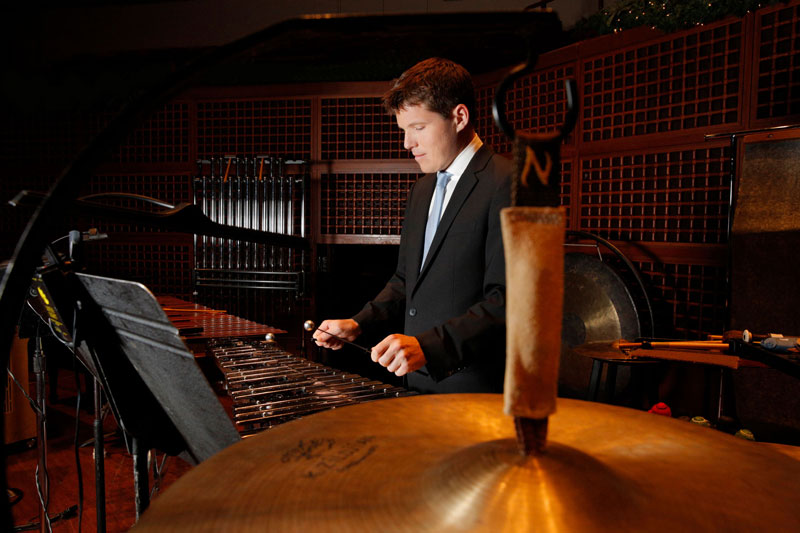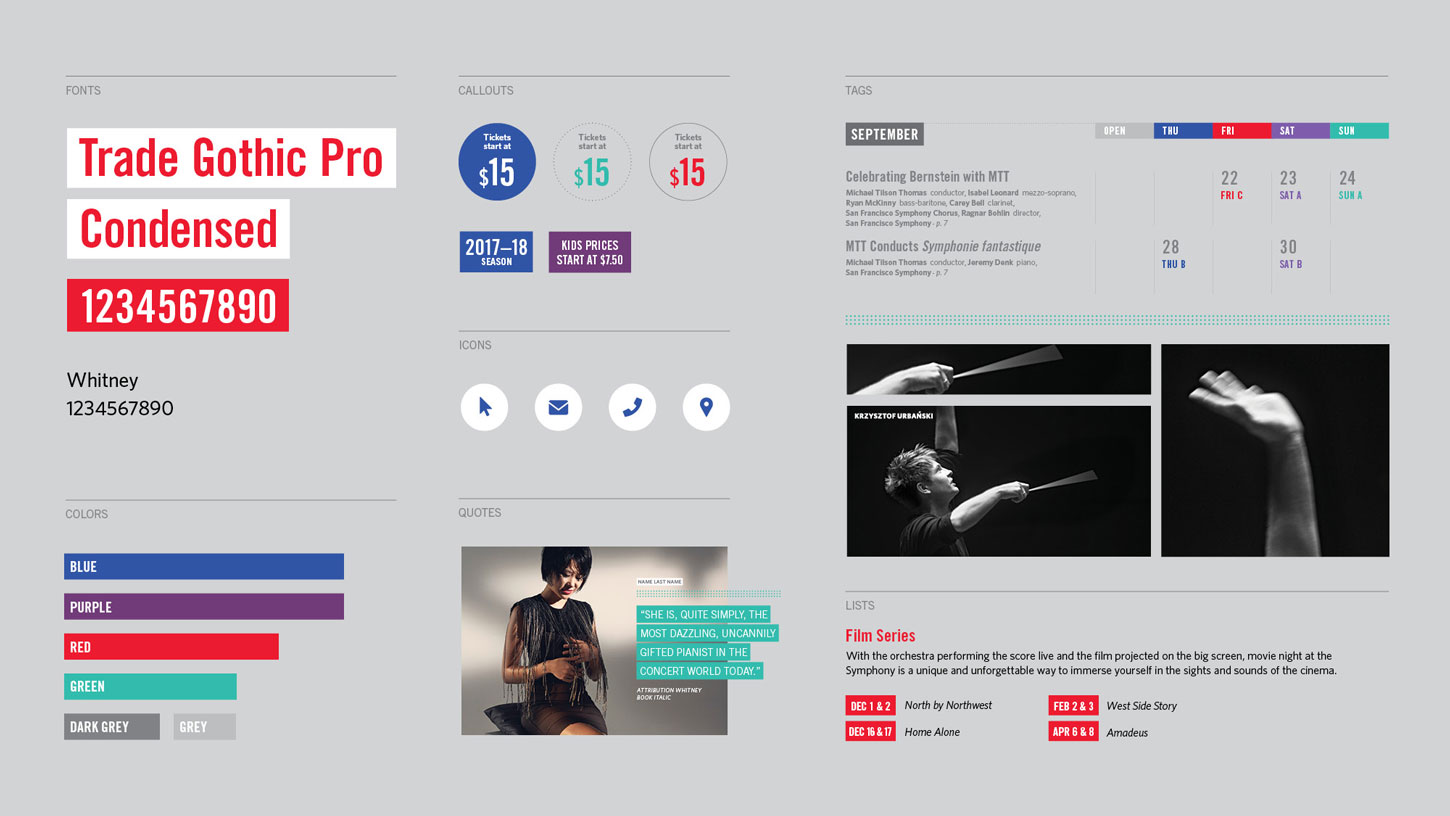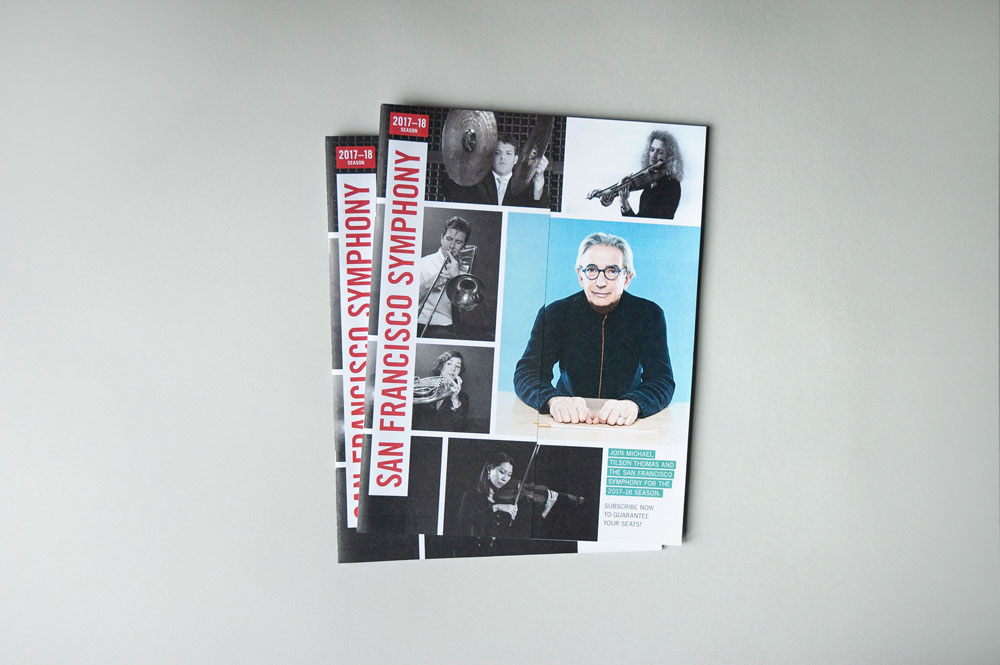 Subscription brochure
The 40 page brochure is the centerpiece of the season launch marketing campaign and sets the tone for the year of music ahead. It serves as a promotional tool to the Symphony, but also as a useful guide to the subscribers. We redesigned and evolved the look and feel of the brochure, created visually engaging layouts, and reorganized the content for better user flow.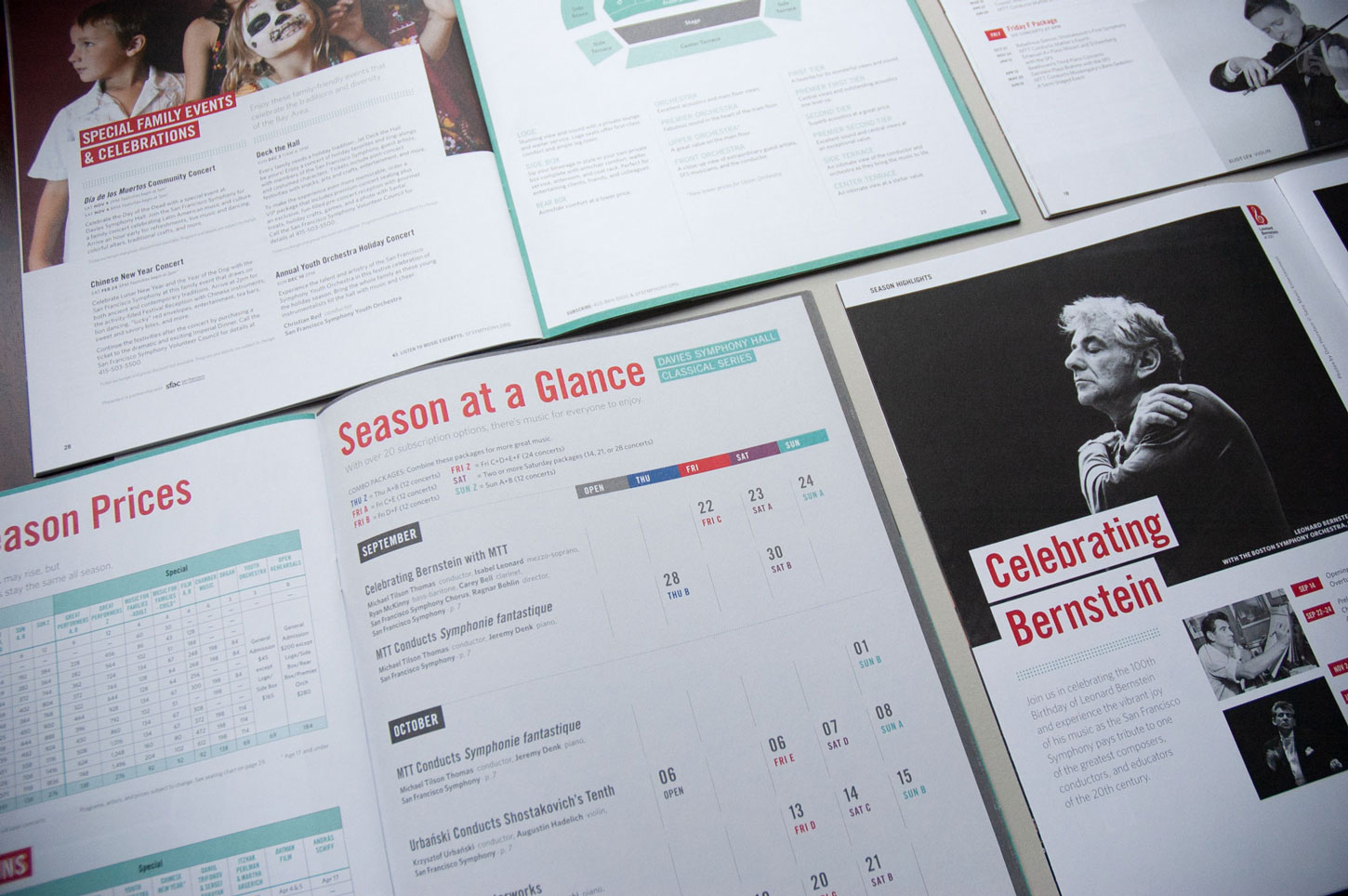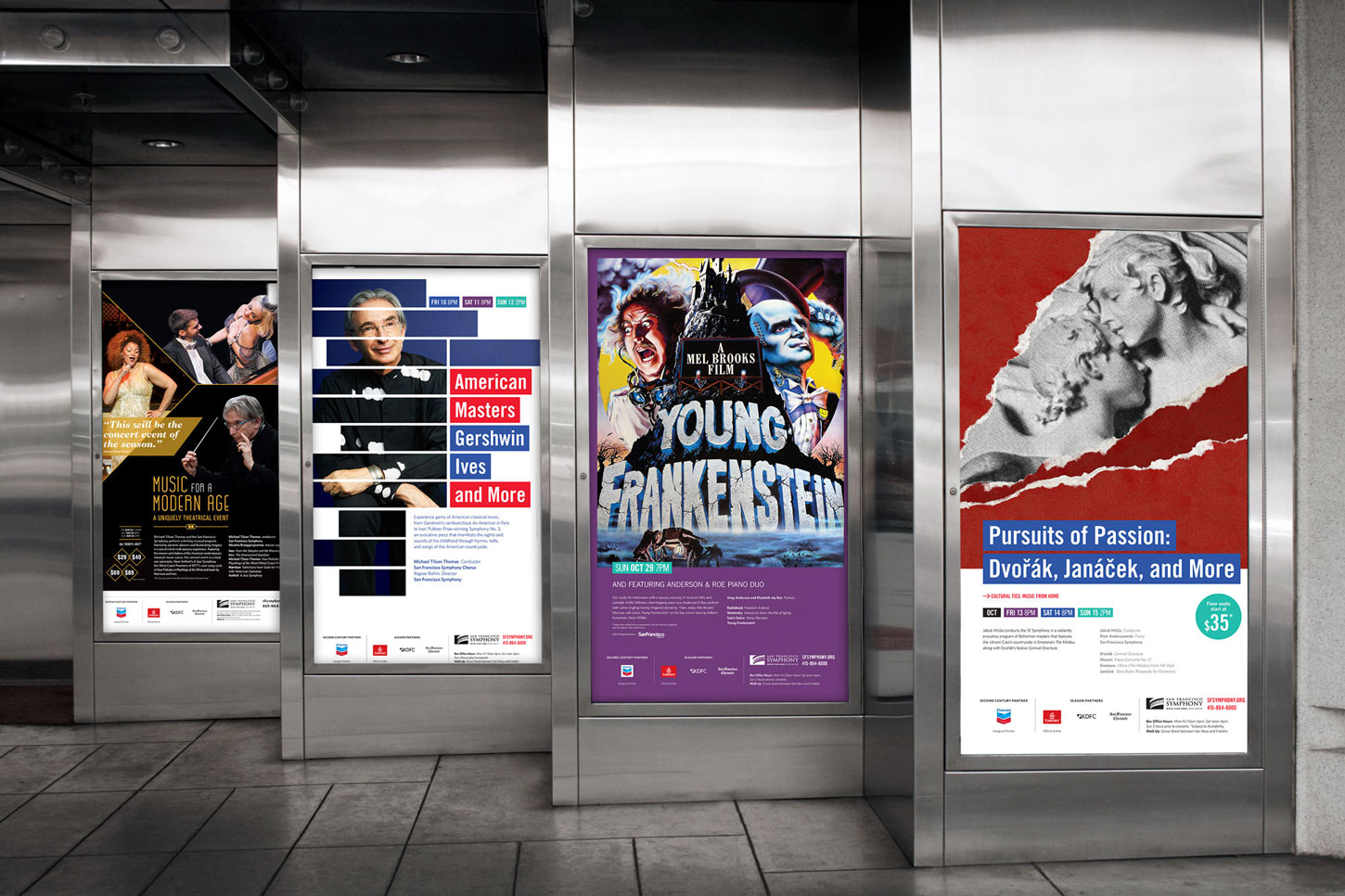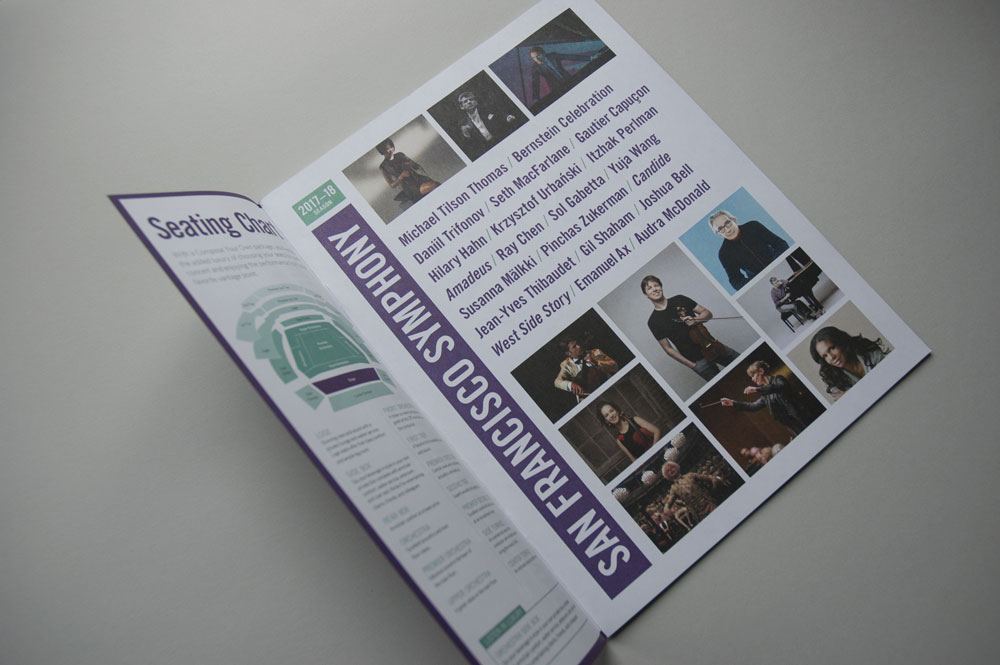 Single Tickets Brochure
As part of the 17/18 season campaign, the Single Tickets brochure features all the concerts available to the public.

Emphasis was placed on featuring individual well known artists and performers throughout the brochure. The style is connecting to the 17/18 season look and feel, which was developed earlier this year.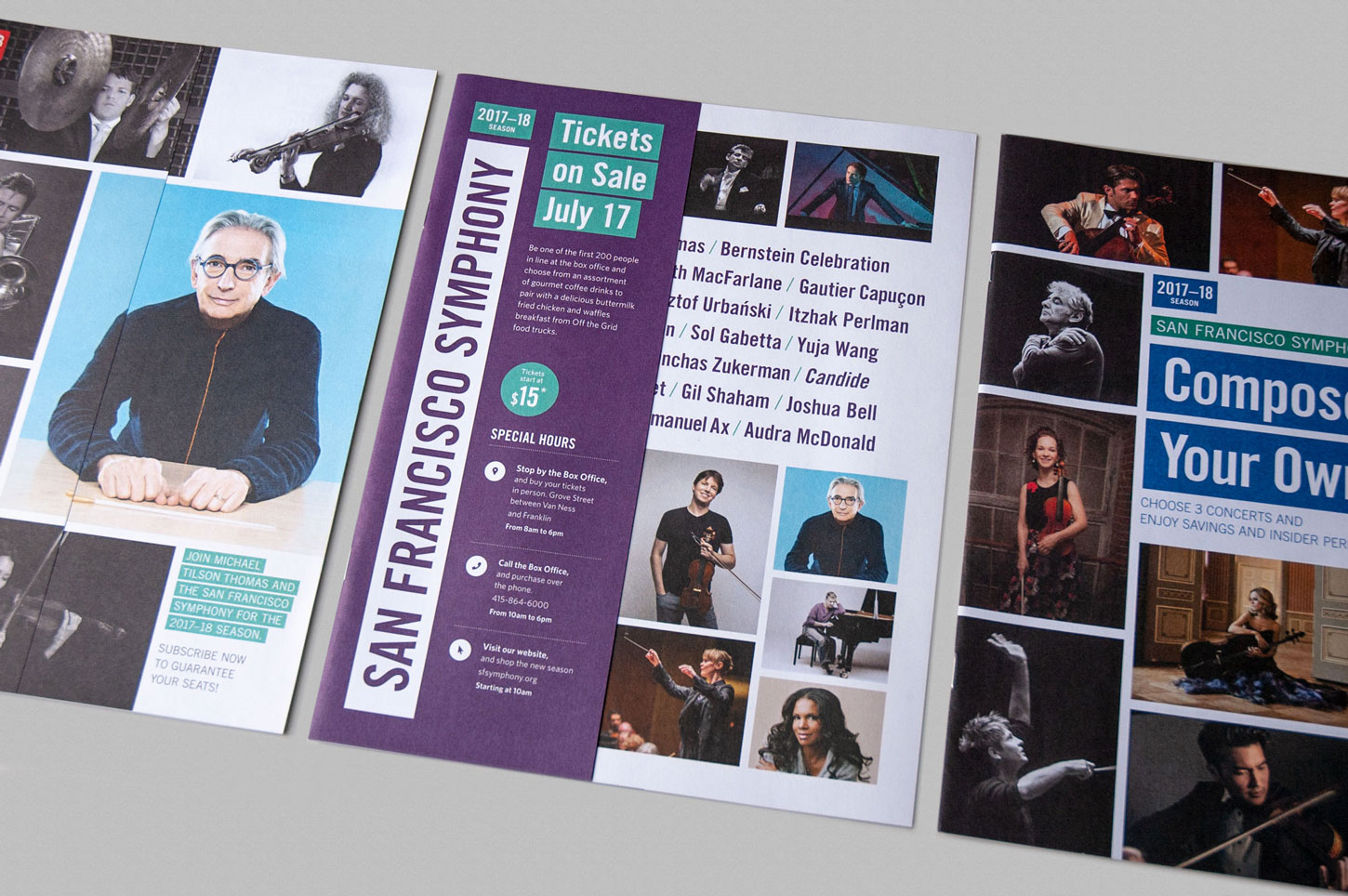 Compose Your Own Brochure
The Compose Your Own brochure is unique in that it allows users to create their own concert packages with their preferred  selection of concerts. The strategy and content was created based on that, as well as the fact that it is part of the 17/18 season campaign.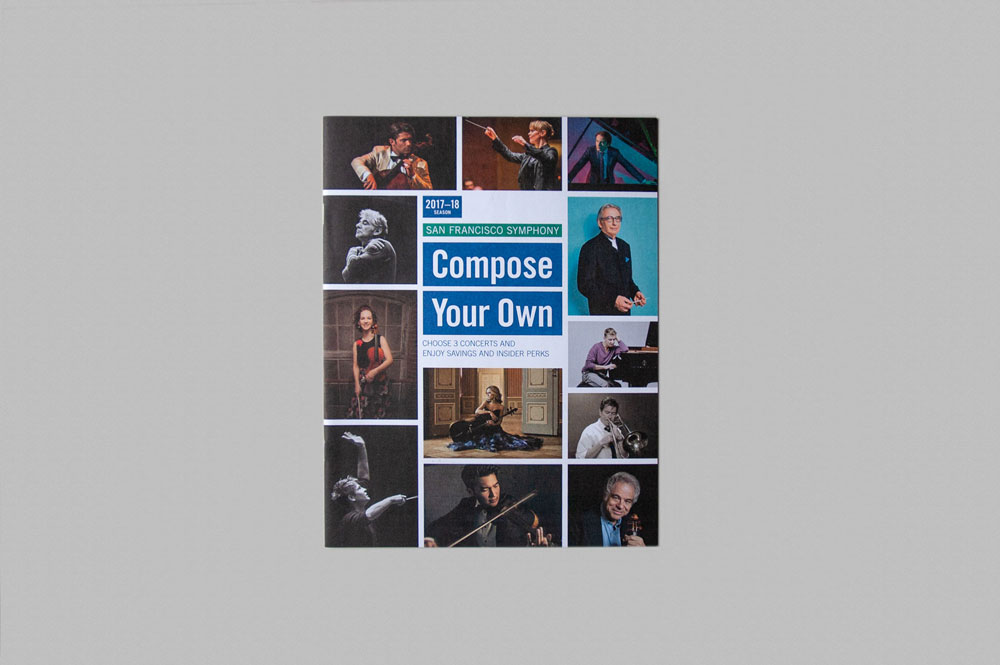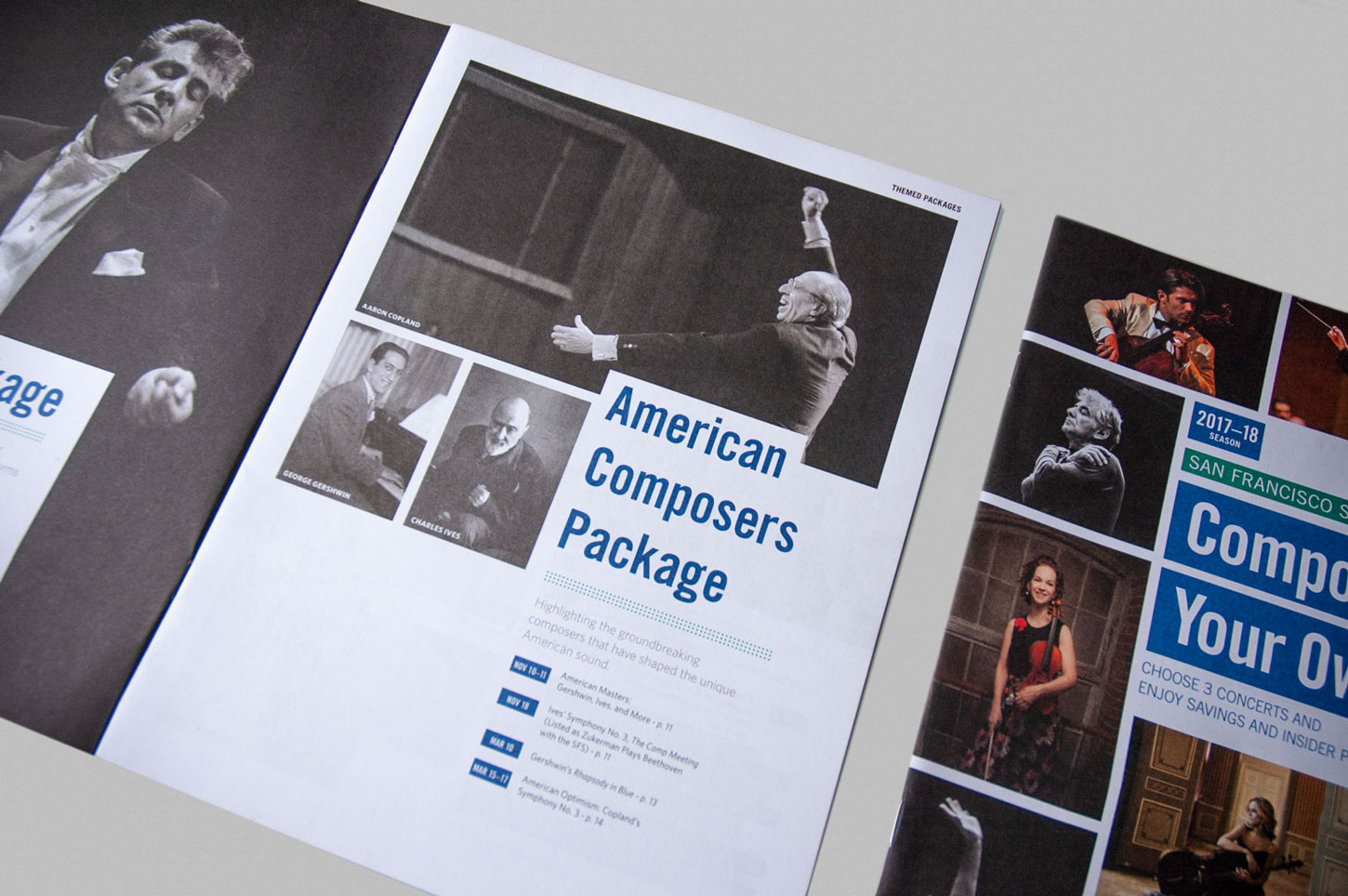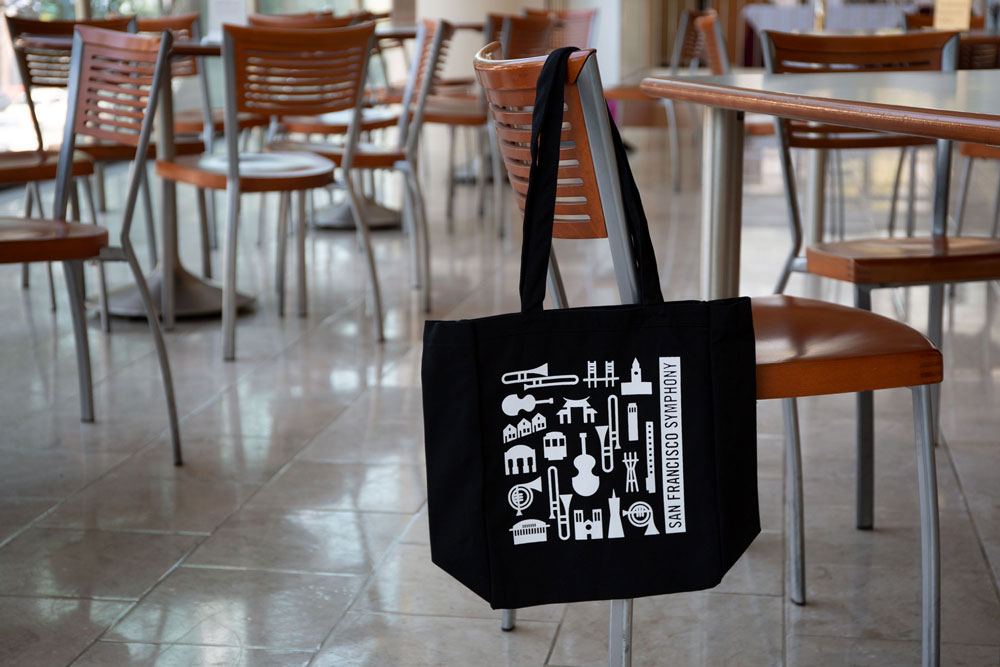 Tote
A custom tote bag was part of the campaign and was given as a thank you gift to the subscribers.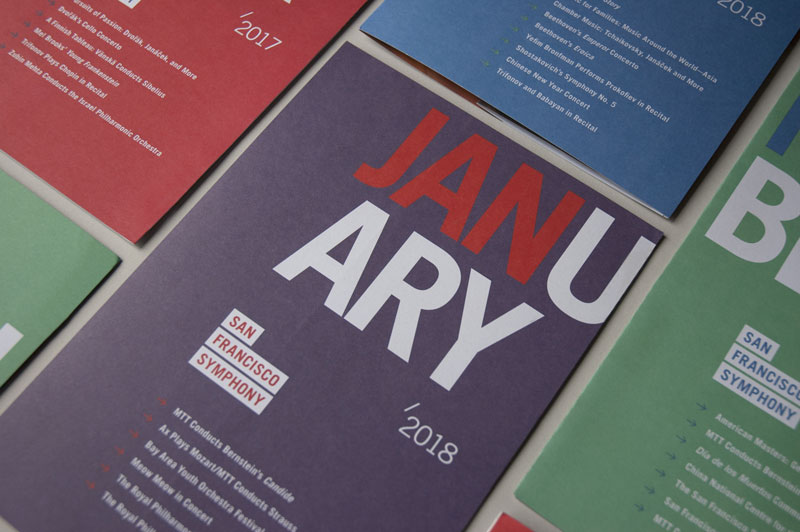 Monthly Flyers
This folded flyer was created to provide users an overview of each months concerts as well as to entice users to buy tickets for upcoming concerts. The format is based on a very flexible system, allowing each month's diverse range of concerts to be visualized and represented.